Four sons miss graduation
Graduates from Syria, Jordan, Colombia, Sri Lanka, Iran and Myanmar, gathered together to celebrate the completion of the Refugee Connect Programme and to receive their certificates.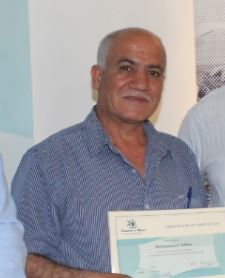 One father from Syria, Mohammad Abbas, came alone to receive his certificate. His four sons had also graduated but they were unable to attend the ceremony as they were all at work. This is perhaps one of the most exciting downstream benefits of the courses run by e-Learning. With the skills that graduates gain on the courses, they are enabled to obtain employment or do further study.
Tim Davies-Colley explained that 40 people had gathered together to graduate from Course 84. This brought the total number of graduates in Porirua to 2,370 since the course began.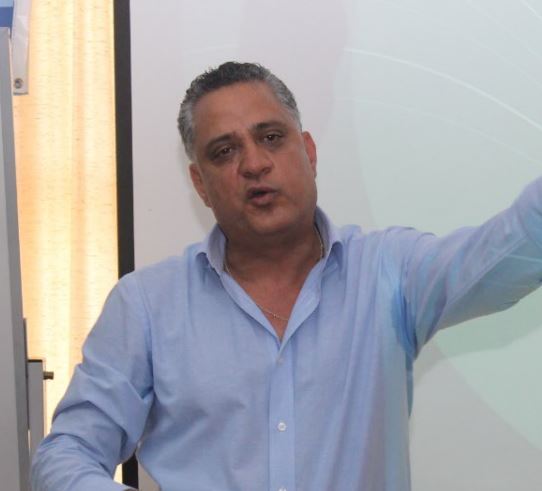 While Tim went through the welcome formalities, Ibrahim Raouf translated and Tim's son, John, took photos. Tim acknowledged Ibrahim, the tutor for the Refugee Connect Programme and coordinator and manager in Porirua, Wellington and Hutt Valley. He also thanked the interpreters, three of whom were present at the presentations:
Titus Lian – Burmese interpreter
Viviana Zuluaga – Colombian interpreter
Fares Jalaldeen – Sri Lankan interpreter
Hossam, the Iranian interpreter, was not present but his services were also acknowledged.
Tim also acknowledged Peter Lynch for his technical support and Karen Lambert who helped out with the administration. Beatrice a former graduate, who could not be present had prepared the lunch which was set out by her two children, Alison and Alex with Karen's help.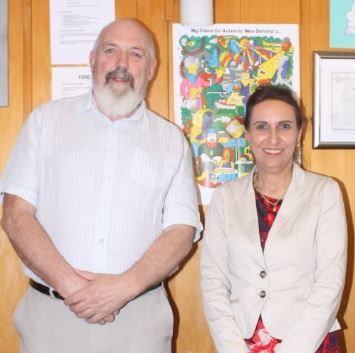 Tim then welcomed Laurence Millar, Chair of the 20/20 Trust, who had only returned from a visit to the Middle East that morning. Laurence said that he enjoyed seeing people's lives being made easier as they stay in New Zealand and get the tools and skills and make connections with where they have come from.
Another visitor was Maureen Zaya, Senior Advisor Refugees and Migrants for the Ministry of Education. Maureen is herself a migrant, who arrived in New Zealand from Iraq 17-years-ago. Maureen said that she had come to celebrate with the graduates and to see first-hand the obvious benefits of the 20/20 programme funded by the Ministry through the 20/20 Trust.
Finally, Tim welcomed Wendy Betteridge, a long-serving member of the Trust Board. Wendy is yet another migrant having been born in India and brought up in England who has been in Porirua for almost 40 years.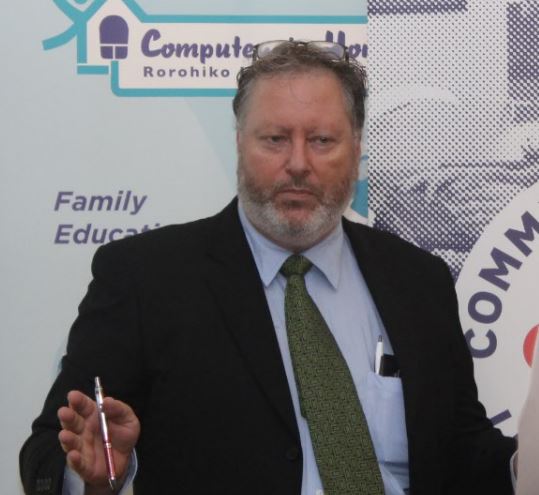 Before the presentation of certificates began, Tim explained that two students would be giving presentations that would demonstrate what e-Learning is encouraging in its refugee graduates, namely:
Communication
Culture
Connection
Competence
Confidence
Community
Moving the students towards integration and self-efficacy.
Two graduates gave impressive presentations.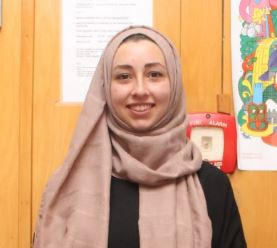 The first was Sahar Danoun from Syria and she demonstrated the research she had done on the history and culture of Aleppo. She spoke in Arabic while Ibrahim translated but all her sub-titles were in English. You can see her presentation here. Aleppo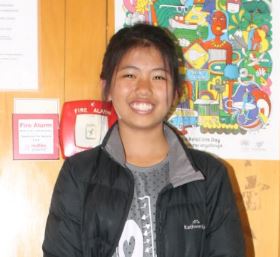 Ta Mawi from Myanmar gave a very impressive presentation in English about her country. Her whole family had been involved in preparing and producing the presentation. She explained to the editor afterwards that she was longing to go to Myanmar one day as she had never been. You can see her presentation here. Myanmar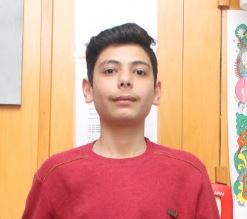 Mohamad Gunnam from Syria also prepared a presentation about Damascus. You can see his presentation here. Damascus
All three graduates received prizes to acknowledge the efforts they had made to give such impressive presentations to the whole group.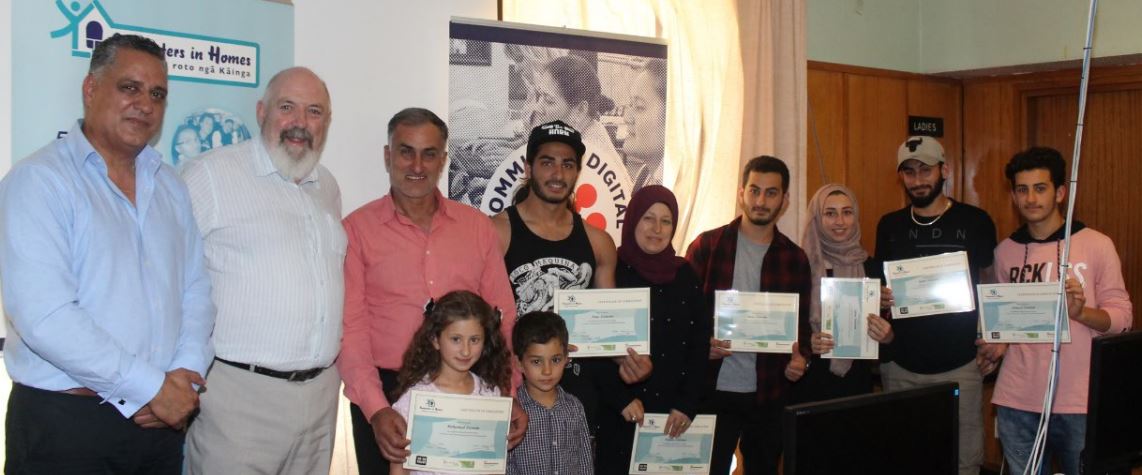 Laurence Millar spoke before he presented the certificates. He said, 'the 20/20 Trust is pleased to fund the programme across the country. Twenty families were graduated in Auckland simultaneously and programme were being run in Hamilton, Palmerston North, Nelson, Dunedin and Invercargill (where all the families come from Syria)'. Laurence went on to say, 'I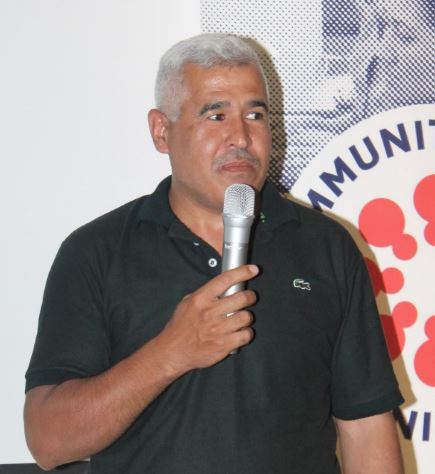 always like to come to the graduations. You have come to a new country, you have learned a new set of skills that will help you to integrate into the community and keep the connections back home at the same time.'
After the presentations and before a delicious lunch, one of the graduates, Ibrahim Alibrahim from Syria, said, 'Thank you very much to all the people behind my success and thank you again and again'.