The job of my dreams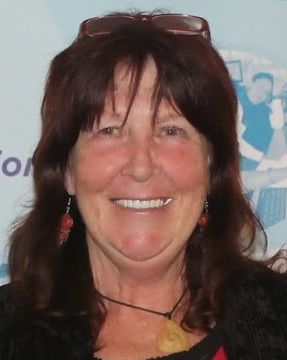 On 2 July last year, we wrote a story called 'Inspiring Learning Story' about Cheryl Browne, one of our graduates in 2014. When she joined Course 56, Cheryl had been out of work for seven months and was nearly 60 with two daughters and three grandchildren. At the end of Course 56, Cheryl won our Learning Story graduation prize.
Cheryl's story touched our hearts and we all hoped that she would be able to put to use the skills she had learned at the Computers in Homes course.
Well, we've just received a letter from Cheryl in which she says:
'I thought I would just update you on what has happened since I completed your course.
'I have a job! I have worked for four months in Mental Health and Addiction Support. The job of my dreams! I didn't think I would ever get a job like this!
I applied online, did four assessment tests online and now in my workplace my computer learning has been a necessity for the amount of documenting we undertake.
Kasadi is going forward with her reading skills and can now read books to a level we thought would not happen at all! This has been helped enormously by her being able to access online learning.
I cannot express how grateful I am for the opportunity that Computers In Homes and all the people involved gave to myself and little Kasadi.
Keep it up! You are an awesome bunch! Cheryl Browne
As the team at e-Learning said when they read Cheryl's story - 'It's stories like this one that keep us getting up in the morning, eh?'