Hitting the 2000 jackpot in 2016
By Wendy Betteridge
Posted 1 May 2016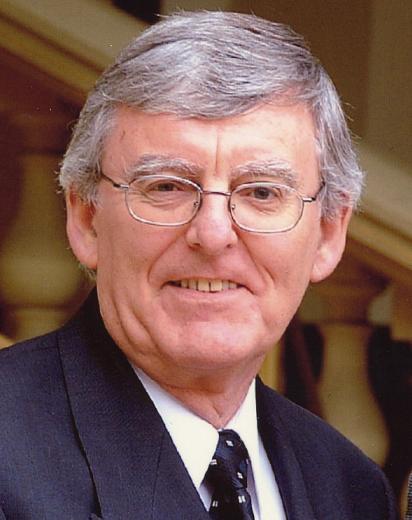 On 24 August 2012, Graham Kelly, Founder and Chair of e-Learning Trust (Porirua City Community IT Educational Trust to give it its full title) spoke to the Tawa Men's Shed organisation in Tawa.
Some of the information contained in the initial part of Graham's speech is repeated in the article posted on this site on 2 May 2013, nearly a year later so not all of Graham's speech in 2012 is reproduced here.
A bit of history
Since Graham gave this speech to the Tawa Men's Shed, the e-Learning Porirua Trust has steadily increased the numbers of families participating in its Computers in Homes programme. In the middle of 2016 the Trust will be celebrating the 2000th family to have completed their training courses.
Some of the information in the May 2013 article shows that each year, more families are able to embrace technology and, in doing so, are beginning to close the digital divide. The programme is gathering greater momentum now and we are connecting families more quickly. (See recent data and statistics at the end of this article)
Census Figures
In his 2012 speech, Graham said that 'In the year 2001, the Census showed that in the suburb of Whitby, 80% of houses had a computer, but in Porirua East, covering the suburbs of Waitangirua and Cannons Creek, just 6% of homes had a computer.
'At the last census, in 2006, the ratio of computers in homes in Cannons Creek and Waitangirua had lifted from 6%, to between 30%-35%. Much of this can be attributed to the work of our Trust. It was still 80% in Whitby. (See 2013 Census figures at the end of this article).
'With a lot of effort and fund raising, our Trust has now trained and given 1000 home computers to families, comprising over 1350 adults and 3800 children.'
In the article written one year later, e-Learning Trust had trained and given 1,377 home computers to families, affecting over 2075 adults and 5874 children. (The statistics at the end of this article show how these figures continue to rise).
Real bonus
'And the real bonus', said Graham, 'is that their children are doing very much better at school. Kids who can do their homework on a computer are not so disadvantaged. Without one they are. They start behind and stay behind. And that's not good for them or our society. The value of what the Trust has contributed is well over $1.5 million and probably over $2million.
Additional contributions
'In addition, since our Trust's formation, we have contributed over $500,000 for computers, or finance for computers through interest free loans, to 24 low-decile schools in Porirua City and Linden with a combined role of 7,000 students, and lifted their ratio of computers to pupils'.
Donating Computers to Schools
'Of the 24 low decile schools in Porirua City and one in Linden, we have assisted with new computers, and we have also donated netpods of six computers to 16 of these schools. At present, these schools do not open during school holidays or after school, because of security concerns. However we are confident that this will change once these concerns are met'.
'So it's a "computer" sprat to catch a "better future" mackerel.
'These are new ideas and techniques to break the cycle of intergenerational failure, to promote social cohesion and lift the education and economic status of our citizens. It has been possible, with the assistance of business, central government who has recently started to make a contribution to our work, Porirua City Council, a number of Trusts and Foundations (including the Porirua Licensing Trust/Community Grants Foundation), Whitireia Polytechnic, Plimmerton Rotary, Volunteers Porirua, Volunteers Wellington and leaders in our community.
'With this partnership, we are confident and know we can and do make a substantial difference to improving the lives of those we are assisting in our community'.
Facts
'Here are some interesting facts:-
'In Titahi Bay, 49% of homes still do not have a computer.
'There are 324,000 homes in NZ without a computer, 100,000 of which have dependent children.
'A quarter of NZ homes are without internet access (but this has improved since then).
'83% of NZers use the internet. Of these, the greatest increase in recent years has been Maori and Pacific people.
'The greatest increase in broadband is amongst older NZers.
'The scale of need in low income areas of Porirua City, to close the digital divide, is exemplified from a survey in early 2009 of seven primary and three secondary decile 1 and 2 schools and one decile 3 school, with a total roll of 3,105 pupils comprising an estimated 2131 families. This identified that these homes did not have a computer. We estimate that there are 5000 families with dependent children, in Porirua City, without a home computer!
'Children from these low income households are mostly Maori or Pacific peoples and new immigrants.
'They need a dream to believe in that there is a better future - that they can fully participate in society. Otherwise they are likely to become a statistic. That's not good in a modern economy and doesn't help to lift our standard of living'.
Our costs for each family
'Our Computers in Homes project is a success story, but it costs us around $3,000 for each family to undertake a 10-week course, give a family a refurbished computer, place them on the internet for six months, allocate the families a mentor for a year, provide technical back up support for 12 months and, until last year, partner with Whitireia Community Polytechnic who assisted us with tutoring. Government budget cuts put a stop to their help last year.
'This is a real community effort and relies on the long term commitment and dedication of volunteers, particularly our Board of Trustees.
Grants and funding
'I have lobbied the Prime Minister, and said if we want to deal with our rising unemployment, one very good way to mitigate against its effects is to continue with a higher level of funding for computers in homes through the Dept of Internal Affairs Community Partnership Fund, which we had drawn on for the first time in 2007. It is a good use of public money to partner with communities like we do, and it is a good bang for the bucks expended. This has fallen on deaf ears, with the annual funding for computers in homes reduced in the last budget.
'In addition, we have had to raise hundreds of thousands of dollars to make this project work. We have been supported locally by the Porirua Licensing Trust's Mana Community Grants Fund, who have contributed $430,000 over these first 10 years.
'We also received smaller grants from other trusts and foundation'. (This was in the early days when we had to do all the funding submissions ourselves. For the last few years we have received approximately half our income from Government funding).
Survey of Families
'In a recent survey of families who have completed the computers in homes courses it showed that:
48% of children were doing better at school
32% of children's grades had improved and
38% of parents identified that they can now help their children with their homework on the computer.
'After 6 to 12 months
23% of participants had compiled a CV and applied for a job
18% got a job, or a better job, which may not otherwise have occurred and
41% chose to undertake additional training or education since their course completion – 14% at a polytechnic and 18% at a community course, mainly through the Stepping up programme, which I will mention shortly.
Hewlett Packard Grant of $700,000
'In 2008 our Trust was approached by Hewlett Packard and offered a grant of over $700,000 worth of their computers, printers, video cameras and cash to use in a Computer Clubhouse.
'This is a scheme that this Boston based company uses world-wide, to place computers in a community facility, in what they call deprived areas, where people can go and use a computer, because they don't have one at home.
'We accepted their offer, but said that trying to operate in just one building would be too difficult, given the ethnic composition and geography of our city.
Community Access Points
'So we suggested we try something quite new. We would attempt to establish Community Access Points throughout low income areas of the city, run by community organisations such as church organisations, Marae, Pacific groups and others.
'We worked with the Porirua City Council who had recently developed a "digital strategy" for the city, to implement this new programme. It would give families a further chance to learn more about computers which now play an essential part in education and employment.
'One of the most interesting Community Access Points is at the Mararoa Marae in Waitangirua, where they are running a "Streets Ahead" Programme. It is run by an ex Mongrel Mob member who left the gang, got himself a degree at university and is targeting young kids who have been recruited into the Mob and who don't go to school.
The programme gives these young people self-esteem, new opportunities and gets them to get rid of their gang colours and gang connection.
'Computers were delivered to them in 2009. They are over the moon and motivated to do better.
'The new computer skills will open up opportunities for them that can lead to improving their education and getting a job. This programme gets them into looking at positive actions in their community. It will be a far cry from stealing and dealing in drugs.
'Another CAP that opened at the same time is at Waitangirua's Oasis Chapel. It is concentrating on younger youth aged around 8 and 9 years, aimed at stopping them being recruited into gangs.
'They have an after-school and holiday programme, using these computers to learn new skills and helping lift their attainment levels at school'.
Software and cash from Microsoft
'We also obtained a grant of software and cash from Microsoft, to the value of $1.2 million to assist the project, of which we required only $300,000.The rest we gave to the 20/20 Communications Trust who run Computers in Homes courses throughout the rest of the country, in low income areas, to implement the same type of programme.
'So far, we have ten Community Access Points (CAPs), up and running, with two more to follow this year. They are required to meet strict criteria for training, accommodation, insurance, supervision, security and reporting.
'The Trust provides a tutor in these centres and there is regular monitoring and reporting.
Stepping-up courses
'These free training schemes that we have developed with the 2020 Trust are in 10-hour blocks, and can be undertaken over five weeks or less. They are called the "Stepping Up" programme. Courses are tailored specifically to individuals and are about what they want to learn, which builds on the basic Computers in Homes courses.
'Examples of these are:
Managing Your Finances
On-line Research
Designing Posters
File Management
Carrying Out Business Online
Advancing Your Microsoft Skills
Helping With Children's Homework
Accessing News and Music Online
Finding Cheap Airfares.
'So far 477 participants have completed these courses, with 250 more expected to complete them by July 2011. (Since 2011, a further 901 families have graduated from the Stepping-up programmes).
Latest Data and Statistics for 2014-2015
On the positive side of the ledger:
220 Computers in Homes graduates graduated in the financial year ending 31 March 2015.
825 children in these households benefited.
301 adults benefitted in the same household.
1,755 families have graduated in Computers in Homes in Porirua since January 2002.
7,214 children benefitted since courses commenced.
2,447 other adults in the same household benefited since courses commenced.
250 people have graduated from Stepping Up courses for 2014-15.
901 people have graduated in Stepping Up courses since 2011.
And on the negative side of the ledger:
1,010 households in Porirua City with school aged children are without internet access out of 62,000 nationally. (We estimate that three times this number of households do not have a computer, both in Porirua and nationally).
3,000 (estimated) households in Porirua City with school aged children are without a computer.
10,000 (estimated) children are without a home computer.
Results of Research (undertaken 12 months after basic graduation in 2013-2014) show further enrolments
8% for NCEA/unit standards
2.5% for trade certificates
4% for degrees
7% for courses in adult literacy/writing
5% for business studies
12% for computing/ICT
4% for languages
5% for Maori studies/Te Reo
3% for nursing/health
2% for social work
4% for teaching
11% for work skills
31% in other courses
Results of Research (undertaken 12 months after Stepping Up courses in 2013-2014)
98% completed Stepping Up courses
29.8% gained a job (14.1% full time, 15.7% part time)
25.4% of other adults in CiH households obtained jobs (11.6% full time, 13.8% part time)
39.5% said that using a computer was helpful in getting a job
27.5% enrolled in further training within 12 months of graduating
34.2% acquired new skills
33.1% used job seeker websites
33.1% felt confident about seeking employment
Although there is still a very long way to go, we are confident that e-Learning Trust is making a difference in its work to close the digital divide.