How did it all begin?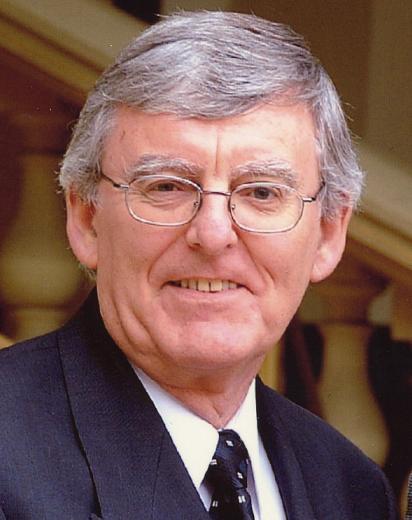 Graham Kelly is the founding, and present, Chair of the Porirua City Community IT Educational (or e-Learning) Trust which he established with Trustee Phil Major. It was registered on 1 June 2001.
Graham was a Parliamentarian for 16 years, from 1987-2003. He represented the Electorates of Porirua for 9 years and Mana for 6 years and was a Labour List MP for one more year before retiring and being appointed New Zealand's High Commissioner to Canada, Barbados, Guiana, Trinidad and Tobago and Jamaica for 3 years from 2003.
Graham set the founding principles of the Trust to provide home computers for low income families without a job or a computer, to give them skills to assist them in obtaining employment. The Trust provided computers to 24 low decile schools in Porirua City to increase the students' education attainment levels.
While Graham Kelly was the Member of Parliament for Porirua in the 1990s, and Opposition Spokesperson on Communications, he visited the United States of America and met the Chief Executive of Bell Atlantic.
The Chief Executive told him about donating computers to the Christopher Columbus High School, a low income school in Union City, in the State of New Jersey. This was not your average high school. It had a very high ethnic population mix, in a very poor area.
People said, "These kids can't learn, they're too poor. They don't speak English well enough. They don't come from the right background."
This school was suffering from extreme failure. Christopher Columbus High School had the highest absentee rate, the highest failure rate and amongst the highest levels of violence and graffiti in the State of New Jersey.
Many of the parents didn't have a job and many were third generation unemployed.
Bell Atlantic installed computers in the school and homes of the students and, before long, parents were sending e-mails to the teachers about their children's schoolwork.
A few years later, at the time Graham Kelly was visiting Bell Atlantic, the violence, graffiti and absenteeism had almost disappeared. And this high school had reached above the average attainment levels for achievement in the State Reading levels went up from 32% to 85%, writing from 50% to 81% and maths from 41% to 80%. And some parents had started to get jobs.
An amazing story? What did it?
At that time in Porirua in the 1990s, unemployment was high and schools were struggling. Unemployment was around 15% and amongst youth, it was 27%.
There were considerable social problems as a consequence. Graham says that he often felt like an overpaid social welfare officer at the bottom of a cliff, trying to deal with the effects of this.
But he had a dream that if he could use the experience of this High School in America, and adapt it to the needs of Porirua, the situation could be turned around.
A few years later, in the year 2000, with the help of Phil Major, he worked to establish the Porirua City Community IT Educational Trust, also known as e-Learning Porirua.
The vision of the Trust was to donate new computers to the 24 low decile schools in Porirua, many of which had a very low ratio of computers to pupils. At the same time, the Trust used refurbished computers to train families who did not have a job, or a home computer. At the end of their training course, each family received a computer for just $50.
By doing this, both parents and children at the same time, could learn from each other. It's proved to be a successful formula.
The enduring objective of the Trust is to reduce unemployment, substantially lift the attainment levels of students and increase social cohesion in our community.
In the year 2001, the census showed that in the suburb of Whitby, 80% of houses had a computer, but in Porirua East, covering the suburbs of Waitangirua and Cannons Creek, just 6% of homes had a computer.
With a lot of effort and fund raising, e-Learning Trust has now trained and given 1,377 home computers to families, affecting over 2075 adults and 5874 children. This lifts them onto the first rung of the ladder, something that would not otherwise have happened.
Many of the parents have got jobs they would never have aspired to, or gone onto further training, because they have gained the skills and the confidence to do so.
And the real bonus is that their children are doing very much better at school. Kids who can do their homework on a computer are at an advantage. Without one, they start behind and they stay behind. And that's not good for them or our society.
Since the formation of the Trust, computers, or finance for computers, have been distributed to 24 low-decile schools in Porirua City with a combined role of 7000 students, and lifted their ratio of computers to pupils.
At the last census in 2006, the ratio of computers in homes in Cannons Creek and Waitangirua had lifted from 6% to between 25%-32%. Much of this can be attributed to the work of the Trust.
But there are still 100,000 families in New Zealand with dependent children but without a home computer. They are from low income households, mostly Maori or Pacific peoples, and in the view of the Trustees, they are severely disadvantaged in a modern society.
In Porirua City, a 2009 survey of seven primary and three secondary decile 1 and 2 schools and one decile 3 school, with a total roll of 3,105 pupils, contained an estimated 2,131 families who did not have a home computer. There are a further fifteen schools up to decile 5 in Porirua City.
They need a dream to believe that there is a better future - that they can fully participate in society. Otherwise they are likely to become a statistic. That's not good in a modern economy and doesn't help to lift our standard of living.
That's why the work of this Trust is so important. It will give many of these families a chance to learn more about computers which now play such an essential part in education and employment.
In 2009, Douglas Harre from the Ministry of Education recommended the Trust to Hewlett Packard. They showed confidence in our community by offering a grant of nearly $500,000 worth of computers, IT equipment and cash which helped significantly to make possible the continued work of the Trust.
The Computers in Homes project is a success story. But it costs around $3000 to give each family a 10-week course, a refurbished computer, 6-months broadband access, and the opportunity to access technical and mentoring help.
This is a real community effort and relies on the long-term commitment and dedication of volunteers, particularly the Board of Trustees.
If we want to deal with rising unemployment in New Zealand and particularly in Porirua City, one very good way to mitigate against its effects, is to be able to be able to access a higher level of funding for computers in homes through the Department of Internal Affairs Community Partnership Fund.
The Trust has been fortunate to have been able to draw on this fund in recent years. It is a good use of public money to partner with communities like Porirua, and the Trust provides 'good bangs for the bucks' expended.
In addition to this funding, The Trust has had to raise hundreds of thousands of dollars to make this project work. It has been supported locally by the Porirua Licensing Trust's Mana Community Grants Foundation who have contributed $400,000 over the past 13 years.
Initial grants have also come from the Department of Labour's Community Employment Grants Scheme, the Community Trust of Wellington, the Lion Foundation, the Todd Foundation, the NZ Community Trust and WINZ.
What this shows is that these organisations believe in the work of the Trust and consider the project worth investing in.
There are many stories about the successes that have been achieved by people who have undergone training through the work of the Trust.
One such story is about an unemployed Waitangirua mother, with children at local kindergarten who was asked to help out at the Kindy. She undertook the 10-week training course and was then asked if she would like to handle the office and computer work. She accepted. They liked what they saw and employed her. After gaining confidence and realising how competent she actually was, she went on to undertake training to become a teacher.
That story is about making a real difference and changing the lives of families, by giving them the tools to create a positive future.
That's why the Trust exists.