Mana from Heaven
Over the past two years, Wellington Anglican Diocesan Centre has kindly donated about a dozen desktops and laptops to e–Learning.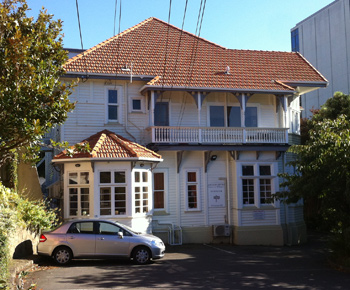 The role of the Anglican Centre is to encourage, support, resource and enable mission and ministry in the Diocese of Wellington, which stretches from Wellington (the capital city of New Zealand) in the South to Mount Ruapehu in the North.
Before we can hand these computers on, we have to remove their data and install our own operating system.
This has meant that we have been able to pass them on for a small fee to people like Melida Chavez, a refugee from Columbia (pictured below on the right).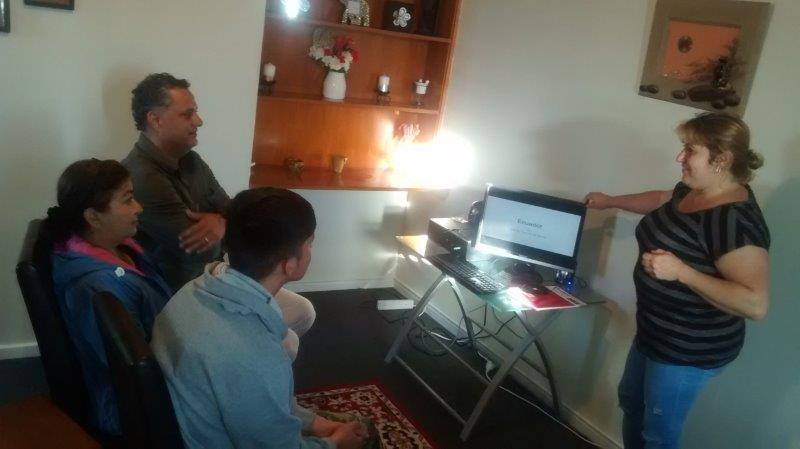 Melida is one of the people we have helped. She has joined one of our 'in-home' Refugee Connect classes, facilitated by Ibrahim Raouf, Cross-Cultural Consultant/Trainer with e-Learning. Melida has joined classes at the home of a refugee family who meet the criteria, not only to participate in a programme but also to learn as much as she could about on-line services and how to find information.
e-Learning is only able to secure funding for 25 in-home Refugee Connect training classes each year in the Wellington region. The criteria for participating in a class, receiving a computer and an internet connection, are:
• Being a solo parent of school-age children
• Being a family with secondary-age children
Refugees like Melida, who don't meet these criteria, are not eligible for a free computer or internet. To get ahead in New Zealand and learn how to use a computer, however, they can join with a family and then pay a modest fee of $50 to buy a computer such as those donated by The Wellington Anglican Diocesan Centre. The fee covers such things as a screen, a keyboard and a mouse.
Donations like these are making a huge difference to our refugee community and other deprived community members.