Lockdown rewarding for e-Learning Porirua - 23 September 2020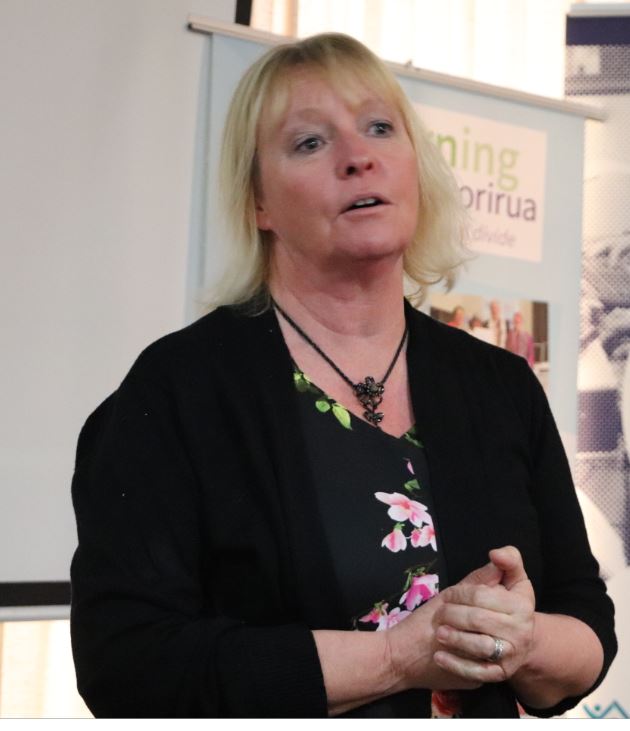 Jo Seddon, Community Relations Manager at Chorus, presented the Certificates at the Graduation Ceremony for Course 97. The following day, she wrote this story.
Many of us who hadn't managed to use our volunteer day prior to lockdown in March were no doubt kicking ourselves for not getting on to it sooner (me included).

However, it has proven to be a lifeline for several organisations around the country who reaped the rewards of the very magnanimous decision by Chorus to instead pay those days out in cash.

One of these is the e-Learning Charitable Trust based in Porirua.

Here students who have either never had the opportunity or not had the confidence to tackle learning how to use a computer are guided and supported as they learn the skills many of us take for granted.

Since its inception in 2001 by then Labour MP Graham Kelly, around 3000 adults have graduated from the programme, and with a conservative estimate that at least six other people are directly influenced by these graduates, more than 18,000 other adults and children have benefited from the PC and internet access provided in their homes.

I was privileged to recently attend the latest graduation of students who completed their basic computer course and were presented with their own desktop computer to take home to set them on the next steps of their journeys.

Chorus donated $60,000 of our unused volunteer days to this organisation at a time when they were unsure whether or not they would be able to carry on their work to bridge the digital divide. It was absolutely a lifeline and very much appreciated by tutors, board members, students, and their whanau.

Many stories were told at the graduation, including one woman who had lived the gang life but now owns her own home, car, and even a boat following the course she completed.

Another was a migrant to New Zealand who arrived not able to speak any English but who now is undertaking her final year of university study. She continues to give back to the e-Learning community by supporting students as they make their own way through the course.

One older man had a simple goal of being able to learn the guitar online; however, he has now discovered a love of economics and has set his goals a little higher.

For many, their graduation certificates were the very first they had achieved in their lives, and the pride with which they received these was clearly evident.

Like other organisations they cannot get enough equipment so if you are thinking of upgrading your computers or have anything gathering dust at home, such as monitors, leads, mice, keyboards in particular, please think of donating to e-Learning. I know it will be put to excellent use.

I truly did feel honoured to represent Chorus at such a grassroots event so thanks to everyone who opted to support this Trust. Their work is vital and we at Chorus are helping to safeguard this for at least the next year.