Graduation highlights - the benefits of the new training model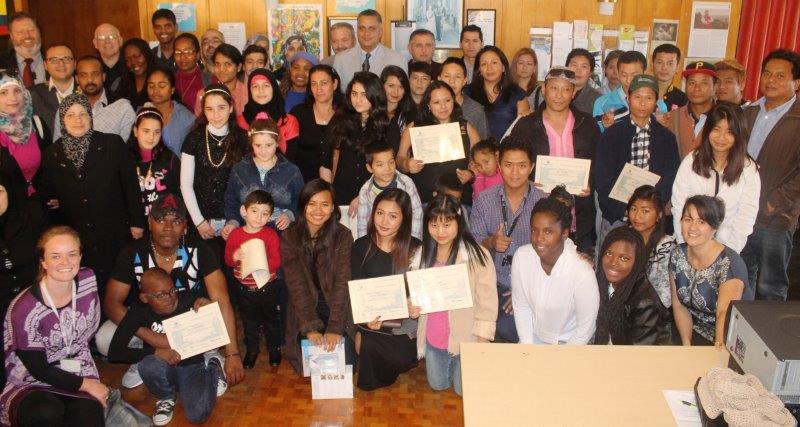 On 7 May e-Learning Porirua held its first graduation for its new training model for Computers in Homes (CIH) for New Kiwis (former refugees).
Over the previous eight months Ibrahim Raouf-Morton has been delivering the CIH training to eligible New Kiwi (former refugees) families via 'in-home' tutoring and e-learning 'homework'. It was decided to try this approach to cut down the time it was taking for eligible families to get CIH training, receive a computer and get the internet. The new model definitely achieved this goal, cutting back the time from 12 months, or more in some cases, to one month or less after arriving in Wellington.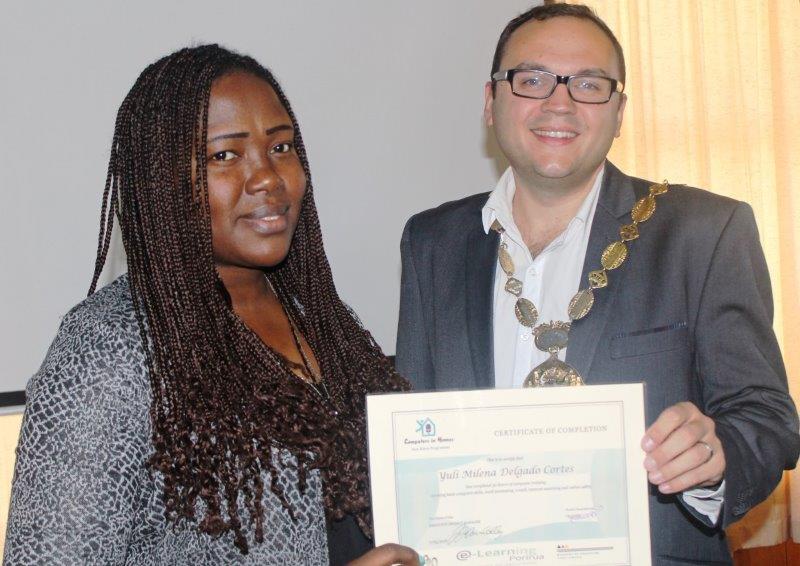 There were some interesting, unexpected benefits from this approach however. The graduation represented 21 eligible families, which would normally translate to 21 adults from each of these families doing in-class CIH training for 30 hours. With the new model this 21 people translated into 194 people (adults and children)! This was because at each training session in the home the whole family was present and often extended family, friends, neighbours and/or Red Cross volunteers, also attended. So the new model's 'reach' was much greater in terms of its direct impact. The other major benefit was on the quality of the educational outcomes. With the new model, having several people sharing the one computer and seeing what was going on, the learning was dramatically enhanced. There was a significant, noticeable increase in knowledge retention and understanding from week to week. We believe this is due to two main causes;
Having the computer available meant skills could be practised between training visits (including completing 'homework') and
Learning is 'socially constructed' so having a group of people interacting around a common focus is very powerful for learning.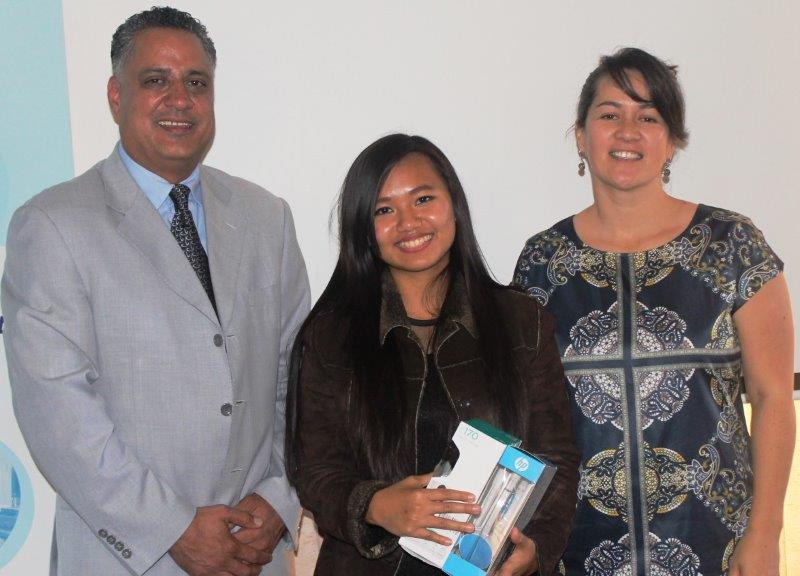 The graduation was enjoyed by all who attended with the Mayor of Porriua City, Nick Leggett, presenting certificates to the happy New Kiwi graduates.
Merry Lynni (pictured in the centre here with Ibrahim and Shona Te Hiku, the regional Refugee CiH Co-ordinator) is Burmese. She was the winner of the assignment competition with her article on the importance of education for girls. Her article, telling how 60 million girls in Myanmar will go without education, was very sobering.
Here are some more photos taken both during the training and on this happy graduation day.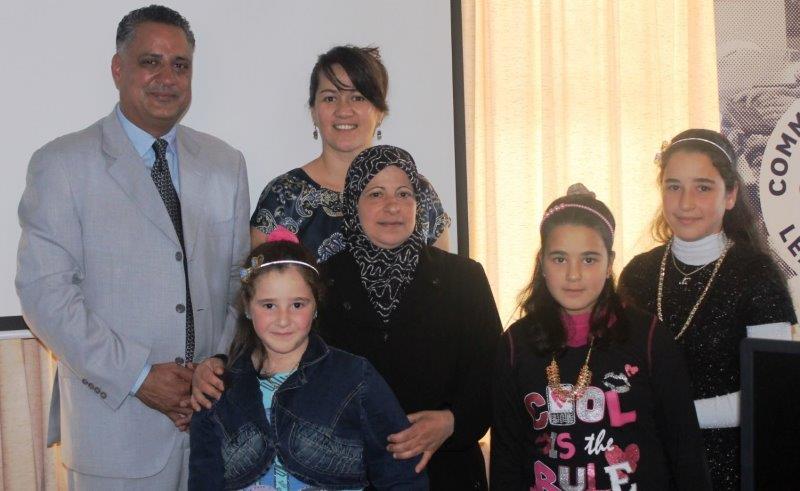 This photo is of Nada Hassoun a Syrian solo mother with five children, seen here on graduation day with Ibraham Raouf-Morton and Shone Te Huki.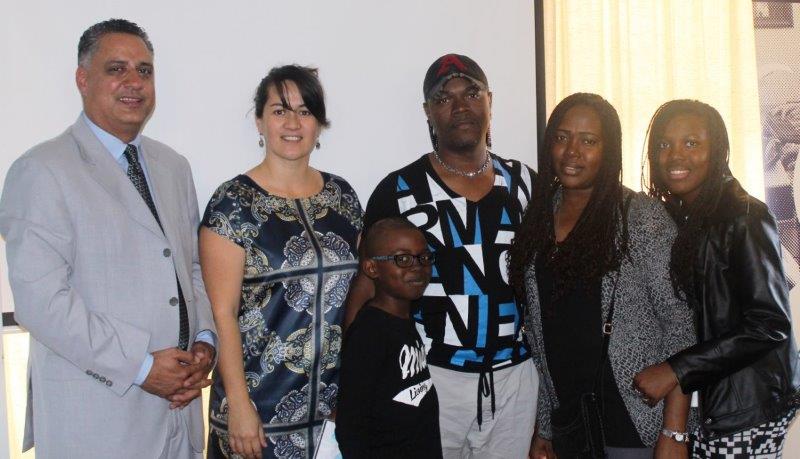 This photo is of a Columbian family, Milton Gonzalez, with Ibrahim Raouf-Morton and Shona Te Huki) also on graduation day.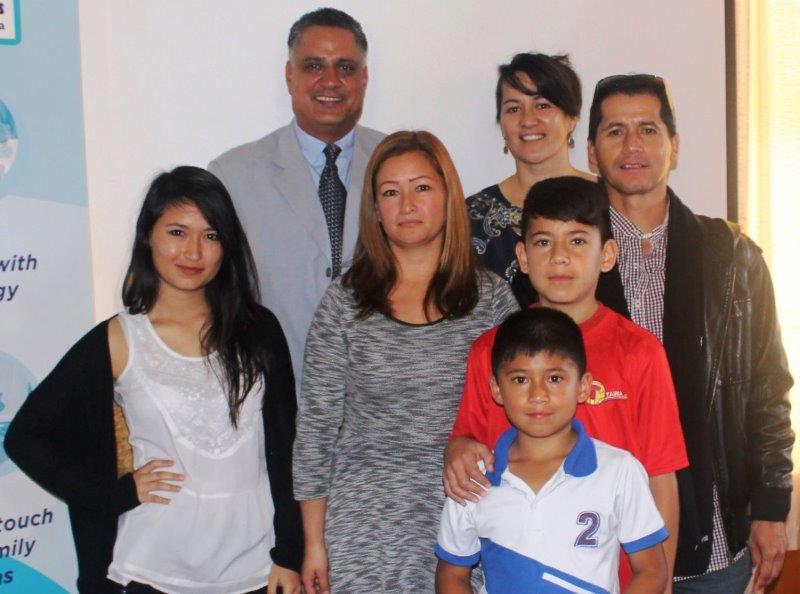 And here's another Columbian family, Sandra and Rotrigo, again with Ibrahim and Shona.
Finally, here are some photos of the training that Ibraham carried out in the homes of the New Kiwis.