From nowhere to a bright future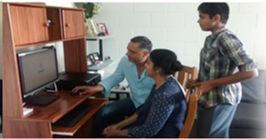 There are many success stories we can proudly talk about. After less than a year in New Zealand, all four boys aged between 12 and 17 of a solo widowed mother are doing excellently in their schools and the mother helps in the community.
The mother attributes this success, especially their confidence, to the computer training they have received from e-Learning.
Two families have succeeded in establishing businesses. One has established a Coffee Shop and trades in the private sector. They use their computer/internet skills to find information and order stock and resources.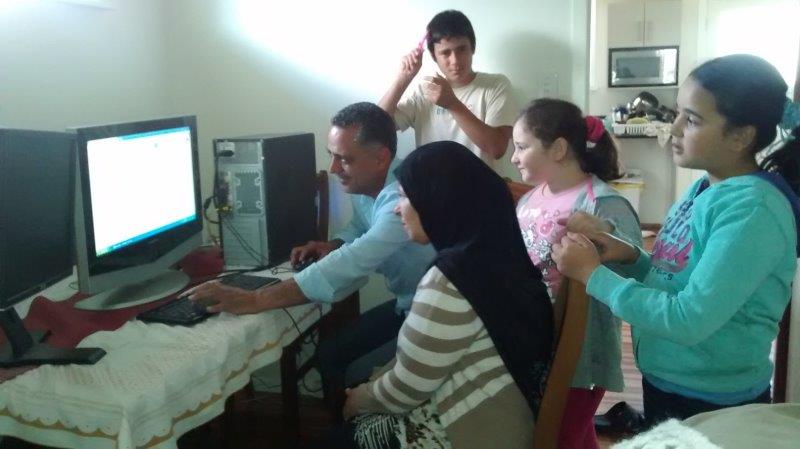 To date, thirty-four parents have found part-time work on the internet after being shown how to search for jobs online. Four are barbers. two are Halal butchers, one is a painter and two are cleaners.
Some family members have applied to study various subjects in polytechnics and private institutions. They have been able to find the information about courses and have enrolled online.
Some have started vegetable gardens and some sell the surplus at local farmers' markets. They buy the seed and some supplies online and/or have researched the best prices for tools and resources online.
Most of the children have learned English quickly and are doing very well at school and the parents attribute this partly to the computer skills they have gained. All families are able to communicate effectively with friends and family using apps like Google Translate, Google Hangouts, Whats App, Facebook, etc.
They now use Google Docs for recording notes for learning English and sharing. They also use Google Maps to navigate now, on the computer and on their phones - like a GPS.