Course 74 graduates celebrate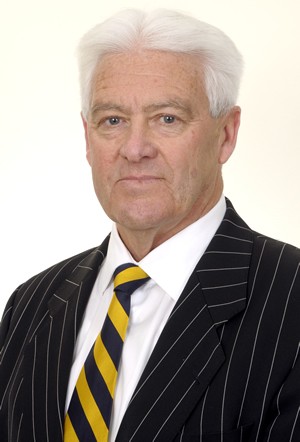 Our Computers in Homes graduations are always positive celebratory events. They are made even more special when we have excellent guest speakers and presenters such as local identity Roger Miller. Roger is the Managing Partner across all three Maude & Miller law offices, in Wellington, Porirua and Kapiti. Roger has been the lawyer for e-Learning Porirua since the Trust started in 2001. He has given legal advice and guidance to the Trust whenever it was required. As well as being a member of a number of important societies and institutes, he is also the Chairman of the Charities Registration Board.
In his short speech to the graduating students Roger was very encouraging of their efforts to take steps to engage or re-engage with education and especially digital literacy. He praised them for their bravery in taking this journey and increasing their confidence and skills in digital technology and finding information. He was also very encouraging of their efforts as role models for their children and/or grandchildren.
These sentiments are often echoed by the students themselves and are reflected in their 'Learning Stories'. The following are all excerpts from the Learning Stories of some of the Course 74 graduates, all of whom received a small gift from the Trust for producing their stories..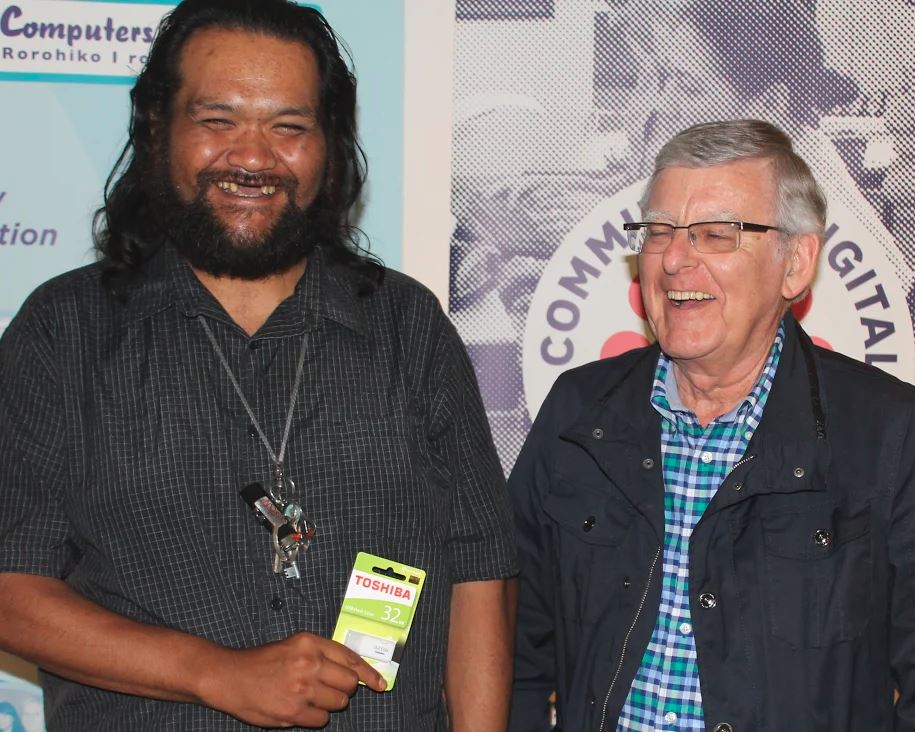 Joshua Kingi said, 'Sixteen weeks ago I heard about this course at my kids' school, a couple of weeks later I decided to take the plunge and join the course it was a definite need to learn. Over the past eight weeks, I have learnt many things how email works and how to use Google to its full potential and that apps are not just there for show which I thought was what they were. I hadn't known what each app was about in Google, but thanks to CiH (Computers in Homes) they showed me what the apps were all about.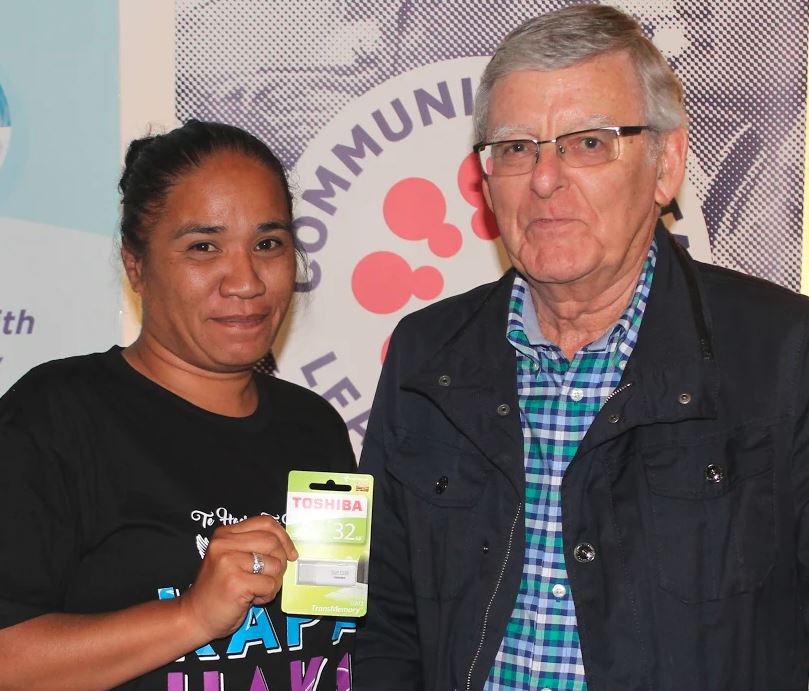 What Louise Nightingale had to say about e-Learning. 'The tutors that are part of e-Learning have been a massive help with each and every one that has taken this course, they don't make you feel like you don't know anything and are always on hand to help out where they can. Would I recommend this course for others to attend, my answer to that would be, YES, why you may ask, my answer to that would be this; "Even though I have a part-time job and I can work my way around a computer due to completing my degree in Information Tech, there was so much more to learn about websites, Google docs, emailing, CV writing and using Google Drive'.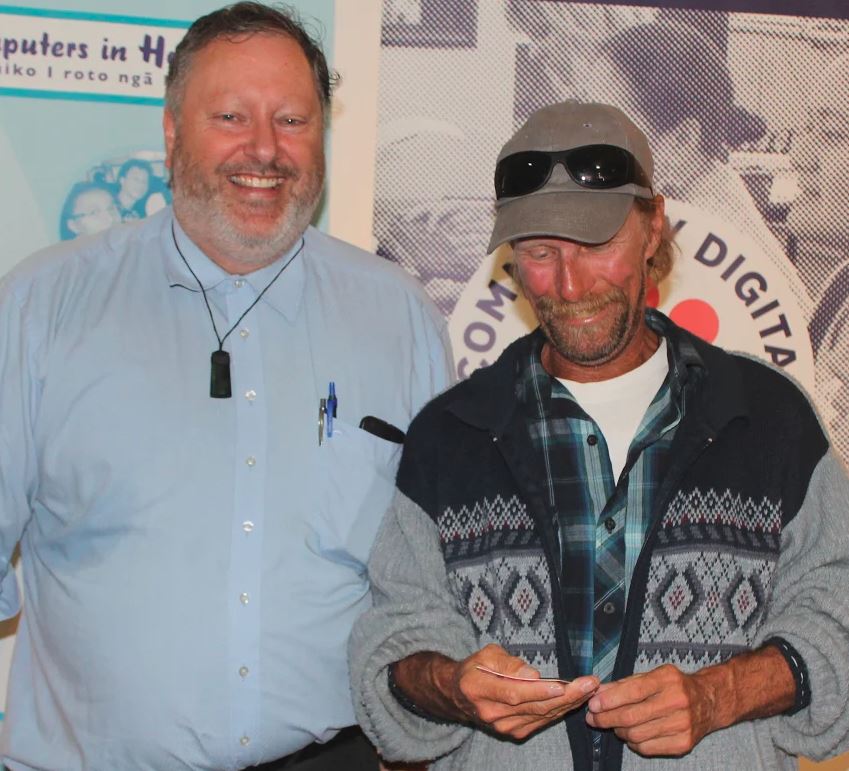 Antonius Janssen said, 'I came to this course not knowing a thing about computers. My knowledge on computers is rather small, but in the short time I've been on the course I have started getting to know my way round a computer. I went to my mum's on Sunday and showed her how to send me an email with a photo attached, I was quite proud of myself.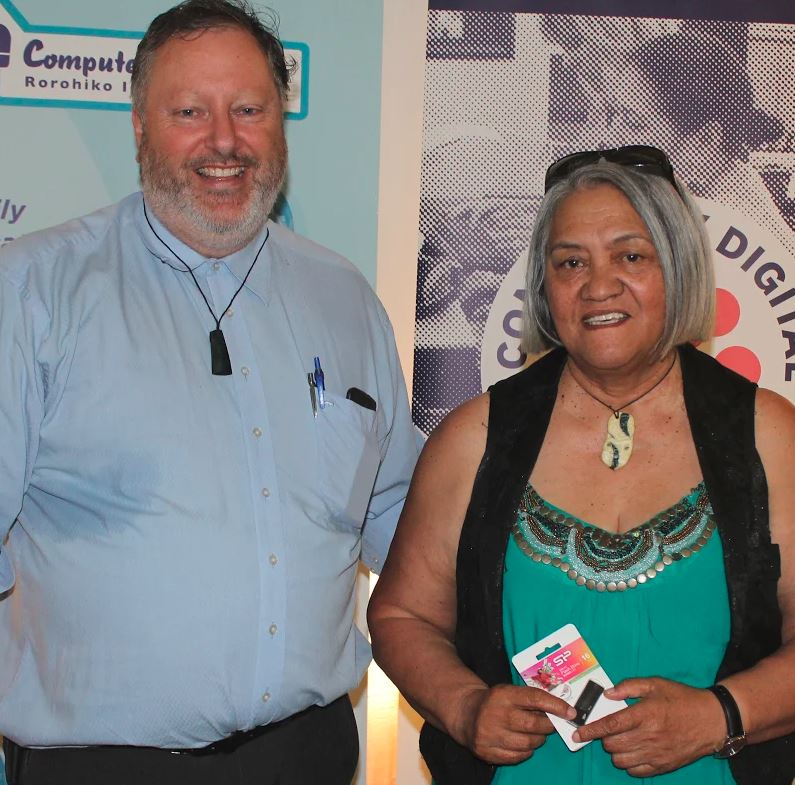 Bernice Hohaia- Heta said, 'The course has given me the opportunity to improve my technique and competence in my computer skills, keyboard skills,
web navigation and email communication. I enjoy the excitement of learning today and future technology through computers. And I appreciate the subsidised internet connection with access to educational websites and games.
'It has helped me:
To assist my mokopuna to do better at school with reading maths and writing skills
To get more involved in supporting my mokpuna's learning.
To learn how to use a computer and the internet safely
To set up the computer for me and my mokopuna at home for homework and family use
I fully recommend to anyone who wishes to learn how to use a computer or advance existing skills to enrol in this course.
Dallas Anderson (no photo) said, 'e-Learning had caught my eye so I had asked about this course at the Salvation Army reception and straight away became interested, even though the computers in homes course was not running until 2 weeks after I did not mind, i was still excited, so i filled out an application that very day and I dropped it to the e.learning center. meeting ibraham, one of the international tutors. He welcome me in and it felt I was in the right place at the right time. I am a very old soul and I knew if I had attended e.learning I could brush up on my computer skills 9 weeks later I have learned how to browse the web and advance my search I also created my own gmail account which holds all my documents and slides for free I' have also updated my curriculum vitae and written my own cover letter at this moment I have been playing with code samples and binging on TED lol. As of next week wednesday i will be graduating it is a very big deal because i have never really accomplished something i'm proud of so i thank my tutors and mentors.
A successful group of happy graduates and their tutors gathered below the e-Learning training room at the end of the graduation together with Roger Miller and Chair of the Board, Graham Kelly.