Best in Sustainability
Wendy Betteridge
25 November 2015
The Westpac Porirua Business Excellence Awards too place on Friday 20 November at Pataka in Porirua.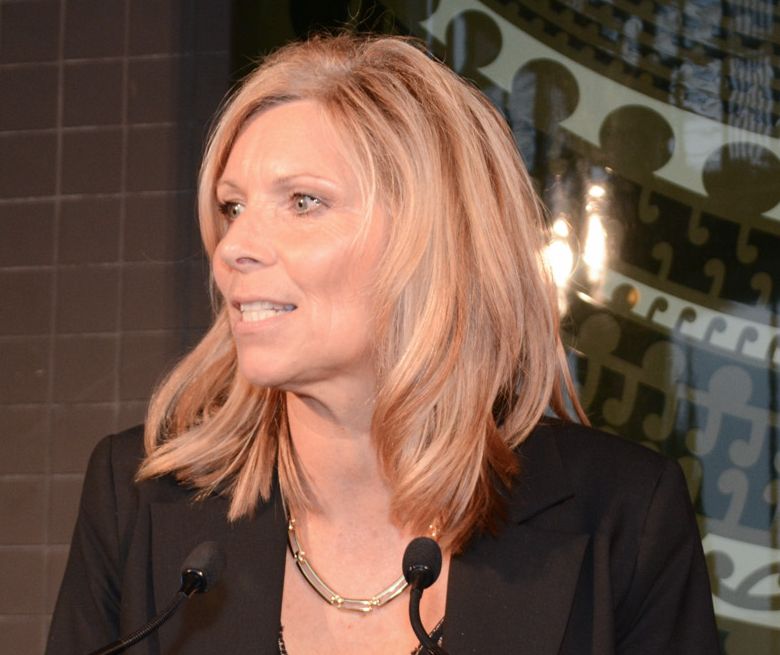 In welcoming applicants, Tracy Johnson, Executive Director of the Porirua Chamber of Commerce said, 'As a young city we must constantly be evolving in business and enabling business growth and prosperity'. She challenged everyone to consider if their business was the best it could be to achieve success and grasp opportunities.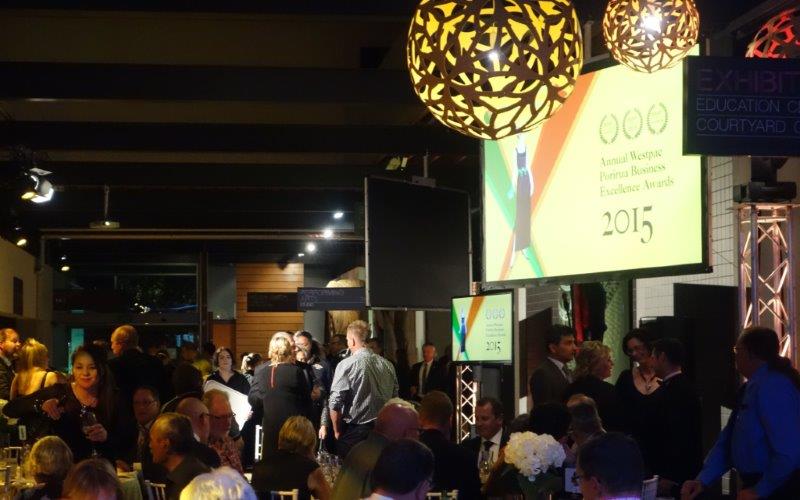 This year, Porirua city is celebrating 50 years as a city and the night was about celebrating the stars in its Business Community. It was a glittering occasion with finalists having been selected by 10 judges, all living in or involved with business in Porirua.
There were two finalists in each of 12 categories. E-Learning Porirua was a finalist in two of them. Excitement mounted as winners in each category received their awards and were congratulated by all present.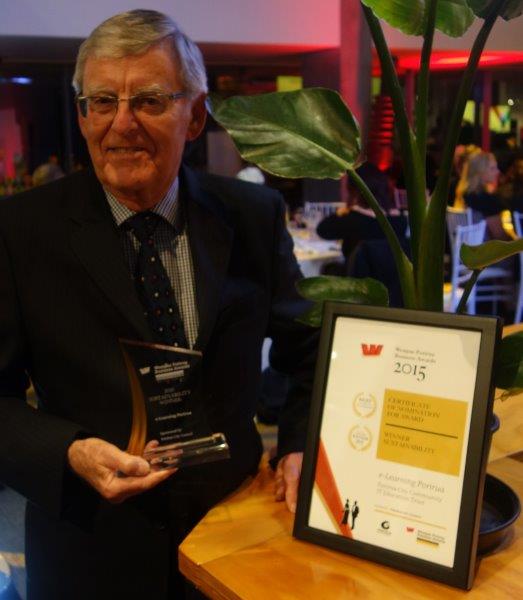 e-Learning Porirua won the "Best in Sustainability Sector Award".
Board members and some of the tutors and technicians were present on the evening and were rewarded when the winner was announced, competing against the other finalist – Survive-it - an organisation formed as one of 16 operating nationally to improve health outcomes.
In thanking the sponsors, Porirua City Council, Graham Kelly, Chair of e-Learning Trust, acknowledged that its core business was, indeed in line with the Council's vision of a digital strategy and putting children and young people at the centre of city decisions.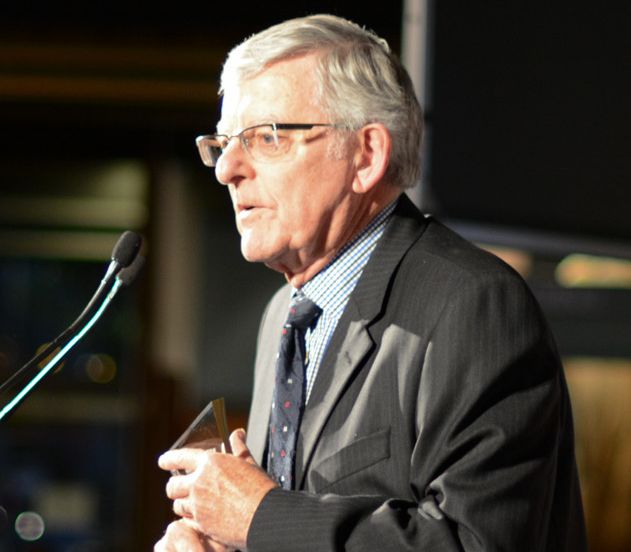 Graham Kelly told the large audience, "In the past 15 years the Trust has trained one thousand eight hundred parents in how to use a computer, gifted them a home computer and 12 months of internet broadband.
"The object has been to help eliminate unemployment in Porirua City. By giving these parents the computer skills to be able to get a job we are achieving this and at the same time lifting their economic status.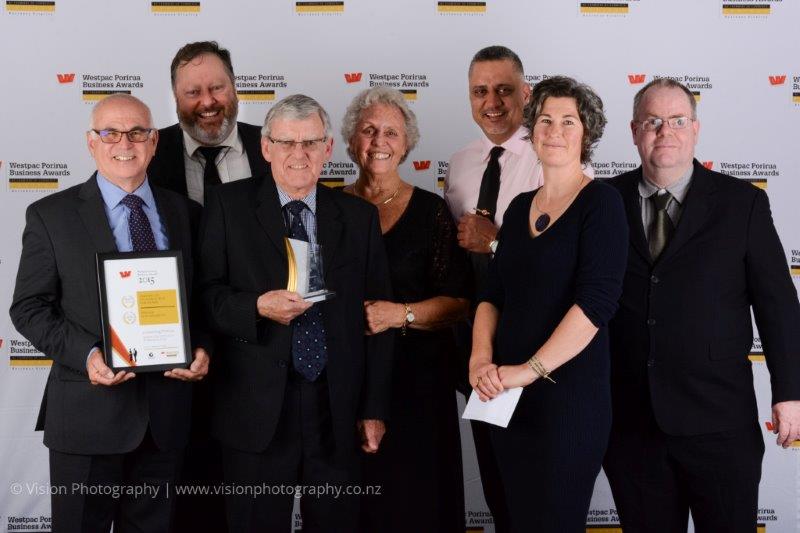 "Because of a home computer, their children are doing better at school by raising their educational attainment levels.
"The Trust is effectively putting these parents on the first rung of the digital ladder and giving them and their children the confidence to be part of, and participate in, our society.
Graham paid tribute to his Board and the tutors and technicians by saying, ''We are assisting in breaking the intergenerational cycle of failure which has to be good for these families and our city."