Helping other refugees
By Wendy Betteridge
Although Mohammad Ali Amir is not a Porirua resident he has been part of a number of workshops that have been provided within the city to bring benefits to the refugee community. Some of the topics he has covered have included applying for benefits, benefits and taxation, the transition from benefits to work, employment rights, achieving goals, developing business ideas, and governance. He has brought his own experiences to bear when helping to educate others.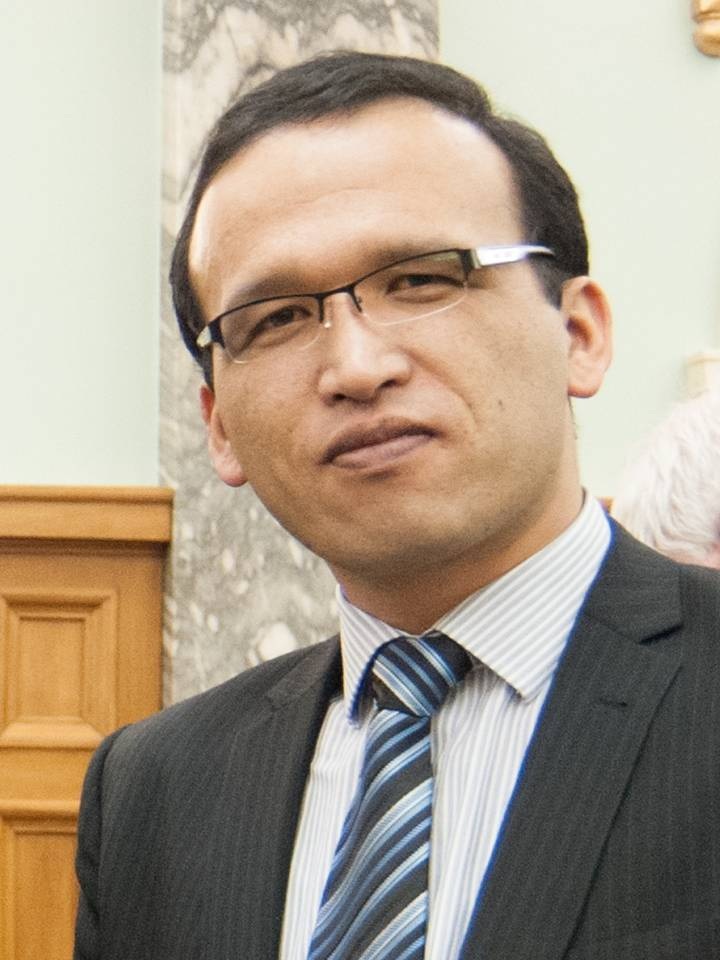 Mohammad Ali Amir was born in Afghanistan. As the eldest of eight siblings, he worked hard to help his parents make ends meet in the war-torn, unstable country, where uncertainty and fear of the Taliban were common. He dreamed of a better life – not only for himself, but his mother and father and brothers and sisters.
In 2001, 21-year-old Mohammad packed up a bag and left quietly, without letting anyone know.
"I didn't want my parents to worry."
Of course, his parents did worry. Many sleepless nights ensued for three years following his departure, as Mohammad's parents mourned their son.
"They thought I was dead."
Mohammad travelled through a series of countries and, eight months after leaving Afghanistan, Mohammad got on a boat to Christmas Island.
"There were 438 people in a 38-metre boat, which was supposed to get us to Christmas Island," says Mohammad.
But they never made it to Christmas Island. Their boat, a fishing vessel, broke down two days into the journey. Later after they were rescued by the Norwegian freighter Tampa, the fishing boat sank.
Political and diplomatic controversy followed when Australia refused to take in the 438 asylum seekers. New Zealand accepted approximately 190 people, taking families and those under 18 years of age.
"I was 21 at the time and travelling on my own, so I did not qualify to come to New Zealand," says Mohammad. "I was sent with the remaining passengers to a detention camp in Nauru, where we were told we'd stay for three months."
Three months became three years.
Mohammad began writing letters to the Human Rights Commission after his arrival at the camp, requesting permission to come to New Zealand. He did not speak or understand English, and therefore relied on interpreters and on the camp's staff to write his letters and to speak with immigration officers visiting the detention centre. Uncertain that the translations of his letters were accurate, and unsure that the conversations he had with immigration officers through interpreters were capturing his requests, Mohammad decided to stop relying on a third party to communicate.
"I realised that I had a problem, which was that I couldn't communicate directly with people in English. But I also realised that this problem had a solution: I needed to learn how to write and speak English myself."
After three years and many letters to then Prime Minister Helen Clark, Mohammad was able to read, write and speak English.
"During my first few months at the camp, I interviewed with an immigration official from the United Nations. I had to use an interpreter. Two years later, that same immigration official returned to Nauru – and I spoke directly to him without an interpreter. He couldn't believe it."
During his time in Nauru, Mohammad was elected as the camp's leader, acting as the main contact point between what grew to be approximately 2,000 refugees living in the centre and immigration and camp officials. The experience allowed him closer access to the camp's security guards and officials, who began quenching his thirst for knowledge on New Zealand's culture and society.
"Thanks to those relationships, I learned all I needed to know about New Zealand," says Mohammad. "This was the best university I could have ever hoped to attend!"
He was also trying frantically to send news to his family that he was alive and well. Soon after Mohammad's departure from Afghanistan, his family was forced to flee to neighbouring Pakistan. Not being able to communicate or know the whereabouts of his loved ones was as excruciating as the uncertainty of not knowing whether he would be granted asylum or be sent back to Afghanistan. While in Nauru, he persistently asked everyone he met from Afghanistan whether they knew of his family, and requesting those who were refused asylum and sent back, to ask their relatives and friends to look for his family and give them news that he was well. Eventually, Mohammad's family were informed that Mohammad was alive.
In July 2004, after three years at the detention centre in Nauru, Mohammad's application to come to New Zealand was granted. In September, 2004 he arrived in Auckland, and moved to Wellington soon after.
"Straight away, I started looking for a job," recalls Mohammad. "I applied for more than 40 jobs during my first two weeks in Wellington. But because I had no work experience in New Zealand, nobody gave me a job. Not even an interview."
Finally, in November, Mohammad got a job as a kitchen hand in a hotel.
"I didn't want to wash dishes forever, so I started working nights at the hotel's reception for free."
Mohammad was also able to get a job at a clothes factory.
"In Afghanistan, I worked in the fashion industry, doing everything from taking clients' measurements to designing the garments, cutting the textiles, sewing everything together, and making final adjustments to the cloths."
After his first week working at the clothing factory, one of the sewing machines broke down. Mohammad fixed the machine, impressing his manager with his technical skills.
"My manager said 'You can fix sewing machines too?' And I told him 'I can do everything – fix machines, sew, cut fabrics – everything," says Mohammad. "That same day, I got my first salary raise."
By the end of 2004, Mohammad had two full-time jobs: from 7am until 4:30pm, he worked at the clothing factory, and from 5pm until midnight, he worked at the hotel as a kitchen hand, staying extra hours each night to help out at the reception area in order to gain additional work experience.
"I was working 80 to 85 hours each week, sending money over to my family in Afghanistan, while at the same time, saving up to be able to bring to New Zealand my parents, and my four brothers and four sisters."
His long hours at the hotel paid off when Mohammad was offered the role of night manager. He continued to work during the day at the clothing factory.
After four exhausting years of working day and night, Mohammad decided to focus on improving his English and started looking for ways to further his education.
"I stopped studying when I was 12 years old to work and help support my family. But I realised I would need a formal education in New Zealand to have better job opportunities."
He decided to leave his job at the clothing factory and enrolled at Massey University in 2008. After completing a six-month English course, he enrolled at Victoria University's Foundation Course Programme, an eight-month programme designed to prepare international students for university study in New Zealand.
Mohammad was not only interested in working to make money and bring his family over from Pakistan; he wanted to be able to help people who, like himself, have lived through a refugee experience. He became involved in organising events for the Afghan community living in the Wellington region, acting as interpreter for those who weren't able to speak English, or assisting newly arrived refugees by meeting with them, informing them of the support services available to them or just taking the time to make the newcomers feel welcome.
In 2008 he was elected vice-president of the Afghan community in Wellington, and in 2010 he became president, a role he still holds. He is responsible for organising community gatherings and events, and provides ongoing support and leadership to almost 200 refugee-background Afghan refugee-community members.
"All things are possible," says Mohammad. "I believe that for each dark night, there is a bright day ahead. I take all the negative thoughts and make them positive. I learn from others; I have hope; and most of all, I never give up. Now I know that it is true: good things come to those who wait."
In 2011 he was notified that his application to bring his family over from Pakistan had been approved. His mother, father, four brothers, and two sisters arrived in Aotearoa New Zealand in January 2011.
"Having them here with me is a dream come true."
In 2011, both Mohammad and Dennis successfully completed ChangeMakers' Speakers Bureau programme, a course funded by UNHCR in which refugee-background community members are supported to tell their story. Graduates of the programme speak to a variety of audiences about their experiences. Many times, their speeches inspire and empower newly arrived refugees – it gives them much needed hope and motivation to not give up. Yet often it is New Zealanders who benefit the most from listening to speakers such as Mohammad and Dennis. The audience is given a brief yet lasting look into a world filled with hardship and adversity that has been conquered by determination and resilience.